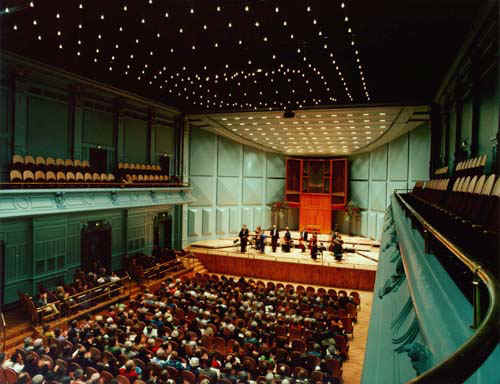 This is the Stadsgehoorzaal, Leiden in The Netherlands (just north of Den Haag)
It is the venue for last date of the 'Woman's Heart Tour' in October. Frances Black, Sharon Shannon and Mary Coughlan make up the touring party.
My regular readers know that I've been lucky enough to see Frances Black on more than one occasion. I've seen Sharon Shannon once before in Manchester, but as for Mary Coughlan it's my first time. Eleanor McEvoy has mentioned Mary during the talkie bits at a couple of her gigs and she give the impression that Mary is an interesting character. Compiling a gig review will give me something to do on the flight back home.
(PS: Many thanks to
Mark van Setten
-
Frances Black's Website creator
- who helped me out with the title. Roughly translated it means "The Netherlands for the best in Irish Folk music")